Well, well, well, what have we here?
XB1 England LT Admin
VFL Power10 Team
VFL XB1 Celtic
Joined

Nov 5, 2014
Messages

1,731
Reaction Score

3,380
Trophy Points

185
1. Setting up a manager account
Once an admin has sent the invite, click the link sent to you via email(may be in your junk folder)
You will be taken to the page below. Click create a new League Republic Account.

Then create your account using your current GT and a suitable password.

Next you will need to verify your account by clicking on the link in your emails(may be in your junk folder)

2. Before the game
Login to your account and then click league admin.

Click on results in the sidebar.(bring up the sidebar by clicking the 3 lines in the top left)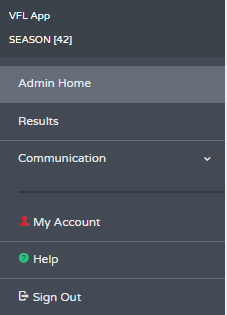 Click on statistics for the game(s) you have today.

Put in the positions your team are playing, and GP for those playing. Then click update.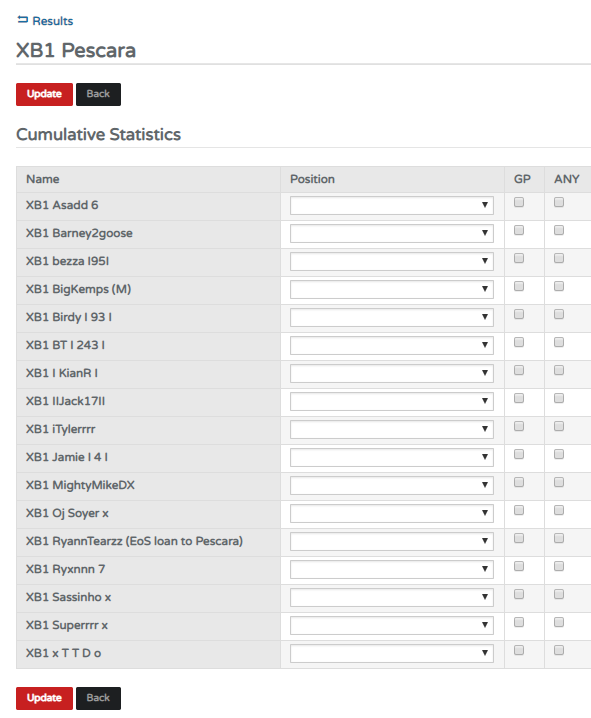 3. After the game
Record a stats clip, get the link to the stats clip from xboxclips.com or xboxdvr.com and paste it under results in your teams note section.
Also input the result in the final score section. Then click update.
Next click on statistics and fill in the stats for your players who played and click update.

How to do stats
GP - Game played
ANY - Which player played any
Goals - How many goals did each player score with their pro
Assists - How many assists dead each player get with their pro
C.S - Clean sheet
GK Saves - Total Saves made by GK
MOTM - Man of the match
Pass % Each players actual pass percentage
KP - Key Passes
INT - Interceptions
TACK - Successful Tackles
BLK - Blocks
YC - Yellow cards
RC - Red cards
O.G - Own goals
D/C - Disconnects
Goals Conc - How many goals conceded
Who gets what stats(green = yes, black = no)

Last edited: